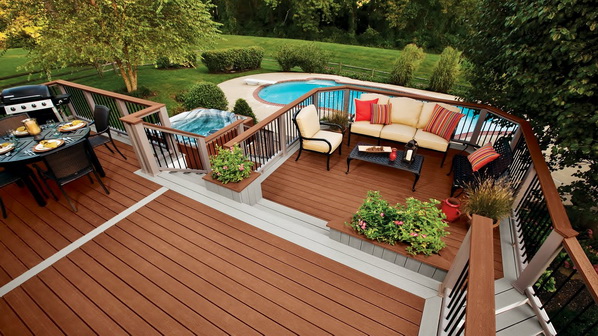 Composite decking is meeting the needs of today's busy homeowner with its low maintenance and high durability. Made from a unique combination of reclaimed wood and plastic, composite decking gives you the best qualities of both materials. The plastic shields the wood from moisture and insect damage, preventing rotting or splintering. The wood protects the plastic from UV damage and gives your deck a solid, natural feel. Your deck will look great year after year and you won't need to spend hours staining or repairing it.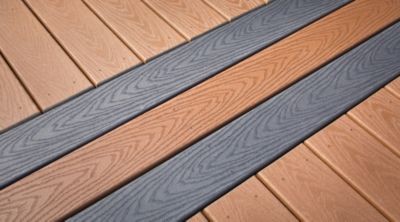 Unlike wood surfaces, composites:
will not rot or deteriorate due to wet weather, making them perfect for pools, hot tubs, spas and residential dock applications
are backed by a fully transferable, multi-year limited warranty against splitting, rotting, decay and termite damage
require no painting, sealing or staining
are available in many finishes including smooth, streaked and wood grain
are available in many colors, opening up limitless possibilities in the design and overall feel of the deck
are splinter-free and contain no toxic chemicals or preservatives, a great feature if you have kids and pets
have excellent traction, even when wet
Call Boyd's Custom Patios, the expert contractor, and let our staff install your home's composite patio deck today!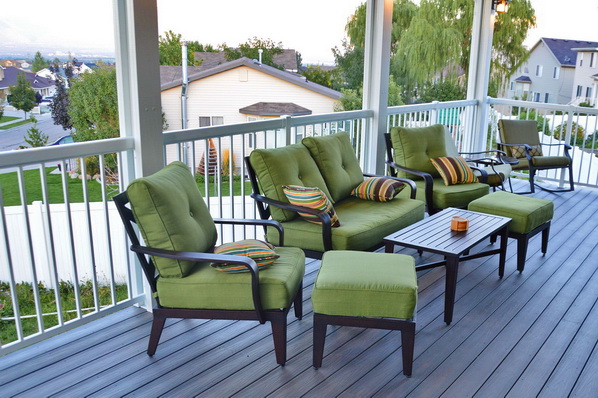 "It was good working with the folks at Boyd s custom patio very knowledgeable and professional. My patio is amazing! I want to live outside in my backyard on the patio 24/7. I have no regrets about this project and now I love the time spent with friends and family in our new outdoor room!"
― David Bretey
"I thought about leaving 4 stars simply because the project did drag out a little bit, there were some issues communicating towards the end and getting it wrapped up. At the end of the day, this awning is so awesome the other things don't matter. And being in construction myself I understand how weather and other factors can delay a project. This awning is beautiful and has completely changed the dynamic of our yard and home. And, the price was better than all the other quotes we were given, even though Boyd's were the only ones to price the…"
― Kevin Quayle
"We couldn't be more happy! Our project turned out absolutely perfect! I can't say enough wonderful things about this company! Randy and his team were a pleasure to work with and it was done so quickly! Thank you so much for our new deck cover!!"
― Jackie Hooten
"The personnel at Boyd's custom awnings were informative and professional. The contract personnel that built my carport did an excellent job. I would recommend them to all individuals that are looking to get a professional job done. The workers were very courteous and did all they could to make sure I was pleased with the completion of the work performed. I would definitely hire them again. I cannot remember the last time I was so pleased with a company as I am with Boyd's Custom awnings. The work was done in a timely manner and very professional."
― Fred Thibodeaux
"After shopping around for an awning for our back patio I'm so glad we went with Boyd's. They got it done in less than 4 weeks. The price was definitely fair for what we got (did a lot of price comparisons). The communication was really efficient. The awning looks amazing and has changed our backyard completely. Definitely recommend."
― Janet S. Hendricks
"Beautiful finshed product from Boyd's Custom Patios. Bret took time to make sure we got the look we was looking for and the finished product looks like the original construction. We are very happy with their work and how quickly they were able to get it done. Highly reccomend Boyd's. We love it! Marie Martinez, Stansbury Park, Utah"
― Marie Martinez
"I couldn t be more happy with how my patio turned out! It all started with a great consultation with Brett who carefully listened to my situation and what I was hoping to achieve and what look I wanted as well as functionality. He explained to me other options to consider and had plenty of pictures to show. I ended up taking his advice and going with a few other options. Everyone who came to work on this project was very courteous and pleasant to work with and their experience and expertise in their quality of work was superb. I have a patio that…"
― Rod Palmer
Read more reviews on