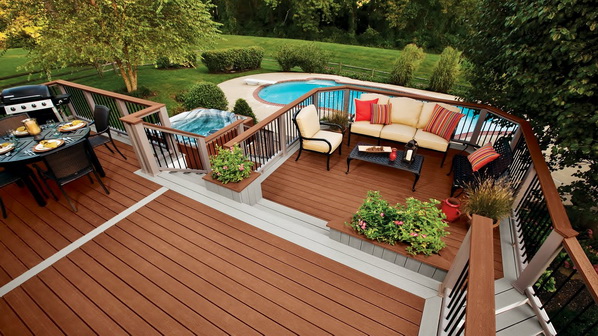 Composite decking is meeting the needs of today's busy homeowner with its low maintenance and high durability. Made from a unique combination of reclaimed wood and plastic, composite decking gives you the best qualities of both materials. The plastic shields the wood from moisture and insect damage, preventing rotting or splintering. The wood protects the plastic from UV damage and gives your deck a solid, natural feel. Your deck will look great year after year and you won't need to spend hours staining or repairing it. Call us today and let are expert staff design a custom deck that will meet your needs and budget.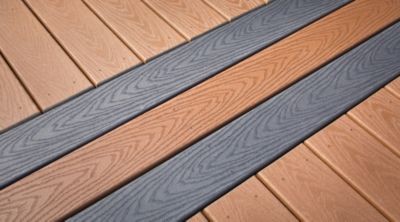 Unlike wood surfaces, composites:
will not rot or deteriorate due to wet weather, making them perfect for pools, hot tubs, spas and residential dock applications
are backed by a fully transferable, multi-year limited warranty against splitting, rotting, decay and termite damage
require no painting, sealing or staining
are available in many finishes including smooth, streaked and wood grain
are available in many colors, opening up limitless possibilities in the design and overall feel of the deck
are splinter-free and contain no toxic chemicals or preservatives, a great feature if you have kids and pets
have excellent traction, even when wet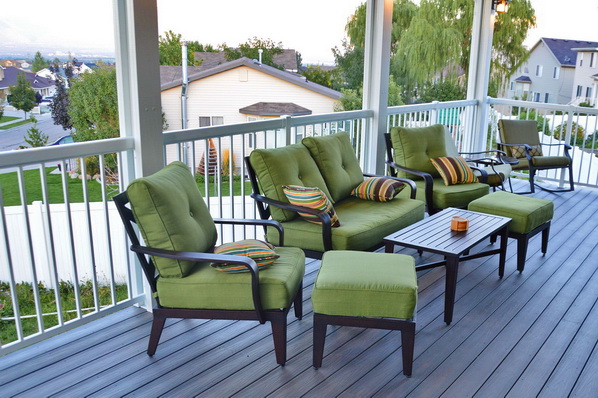 "Boyd s Custom Patios was extremely easy to work with and very organized and timely. They gave me great ideas to make my patio look amazing. At first, I thought the material would look cheap (like white vinyl), but once I saw it in-person I was floored how good the product looked. It looked anything but cheap!!! I am completely in love with my patio and working with Boyd s."
― Ben Buck
"3/7/2018 Love our new custom patio covering from Boyd's Custom Patios. They are great to work with, the customer service is great and their construction crews are hard workers and efficient. They were very attentive to any concerns that we had. The best part was that our patio covering looks like it was made with our house. Definitely recommended!"
― Jennifer M
"We love our Boyd's custom patio! It's extremely good looking, has lots of detail, zero maintenance, will last a lifetime, and was affordable vs. the competition especially when you add upgrades. Although schedule and timeline are not their primary strengths, end results matter and that's where it counts."
― Brandon R
"Smooth process to get a great patio cover. We are very happy with the quality. Having the new patio cover transformed the outside and inside of our house!"
― Jamin Cannon
"Working with Bret was a smooth and delightful experience. They kept me informed of any changes. The end result was spot on and workmanship was was spot on. I would highly recommend Boyd s Custom Patio to friends and family s."
― Navy Chanthavong
"The estimate process was very quick. We had Boyds pour a slab of concrete which they did a good job on. Other estimates for the concrete were absurdly high in comparison. The cover itself looks great it really does look as though it was built with the house. It is pricey but compared to other estimates the price difference was minimal. At first they were difficult to get in contact with but other than that the process has been good overall."
― Mark Richardson
"Great experience working with Bret and team. We did a very basic patio cover at our old house and after getting a few quotes we decided to use Bret again at our current house. Bret gave us ideas on what would work best with our space and we decided on a final option. We worked with his awning, deck, and stucco teams. Very impressed with all of them and their attention to detail. Would highly recommend Boyd custom patios to anyone."
― Blake Tingey
Read more reviews on