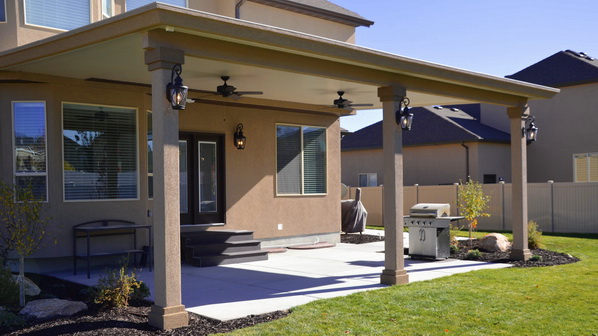 If you want a patio cover that looks like it is part of your home, then our custom stucco trim is the perfect solution. This design will transform your ordinary patio cover into an extraordinary patio cover that everybody wants. We custom match the stucco color and texture so it integrates seamlessly with your existing home. All of our stucco trim is built and applied on the job site insuring that it is the perfect match and design. Just look thru our galleries of Stucco Trimmed Patio Covers and youíll understand why itís not only the number one Patio Cover our customers choose, but itís our most referred patio cover to friends and family. Call us today and let are expert staff start designing your custom patio today!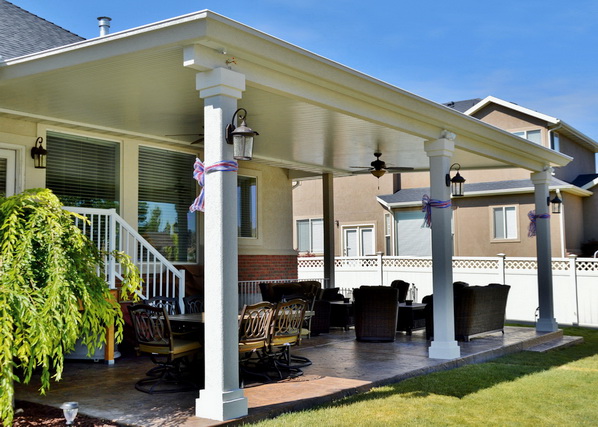 Options
StuccoTrim for Post, Beam and Fascia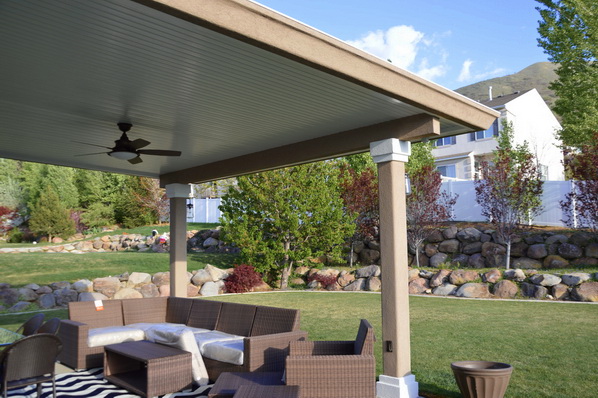 L.E.D. Lighting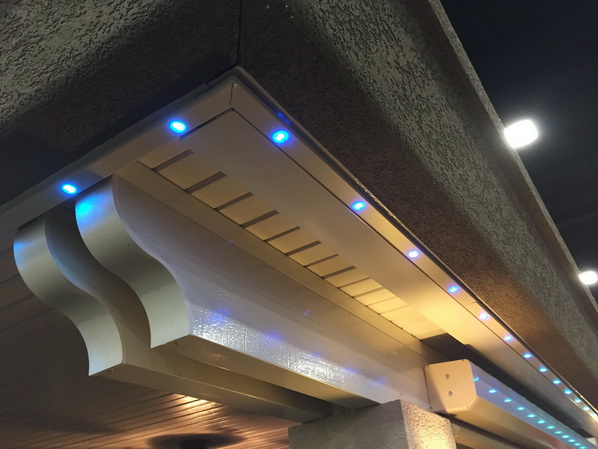 "Boyd s Custom Patios was extremely easy to work with and very organized and timely. They gave me great ideas to make my patio look amazing. At first, I thought the material would look cheap (like white vinyl), but once I saw it in-person I was floored how good the product looked. It looked anything but cheap!!! I am completely in love with my patio and working with Boyd s."
― Ben Buck
"It was good working with the folks at Boyd s custom patio very knowledgeable and professional. My patio is amazing! I want to live outside in my backyard on the patio 24/7. I have no regrets about this project and now I love the time spent with friends and family in our new outdoor room!"
― David Bretey
"Bret was fantastic to work with. Was on time for the estimate, sent it to me in a timely manner, and was even able to get my project started at an earlier date than expected. Beautiful, well done deck. Would highly recommend."
― Nanny McKenzie
"3/7/2018 Love our new custom patio covering from Boyd's Custom Patios. They are great to work with, the customer service is great and their construction crews are hard workers and efficient. They were very attentive to any concerns that we had. The best part was that our patio covering looks like it was made with our house. Definitely recommended!"
― Jennifer M
"We just had Boyd s Custom Patios build a 12x20 lattice cover with matching stucco columns off the back of our home. The crews that installed our project we re professional, organized, and very nice. We couldn t be happier with the way things turned out. We d be happy to recommend Boyd s Custom Patios to anyone looking for a custom patio cover and enjoyable experience."
― Phil Baker
"Great experience working with Bret and team. We did a very basic patio cover at our old house and after getting a few quotes we decided to use Bret again at our current house. Bret gave us ideas on what would work best with our space and we decided on a final option. We worked with his awning, deck, and stucco teams. Very impressed with all of them and their attention to detail. Would highly recommend Boyd custom patios to anyone."
― Blake Tingey
"The estimate process was very quick. We had Boyds pour a slab of concrete which they did a good job on. Other estimates for the concrete were absurdly high in comparison. The cover itself looks great it really does look as though it was built with the house. It is pricey but compared to other estimates the price difference was minimal. At first they were difficult to get in contact with but other than that the process has been good overall."
― Mark Richardson
Read more reviews on