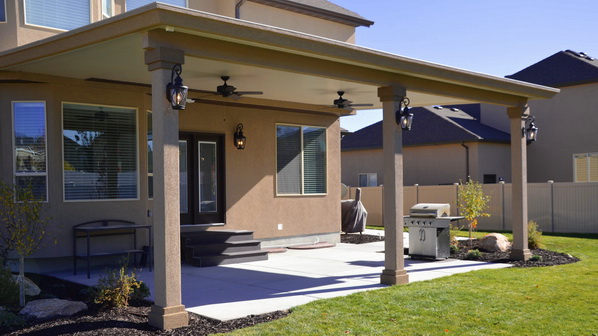 If you want a patio cover that looks like it is part of your home, then our custom stucco trim is the perfect solution. This design will transform your ordinary patio cover into an extraordinary patio cover that everybody wants. We custom match the stucco color and texture so it integrates seamlessly with your existing home. All of our stucco trim is built and applied on the job site ensuring that it is the perfect match and design. Just look through our galleries of Stucco Trimmed Patio Covers and youíll understand why itís not only the number one Patio Cover our customers choose, but itís our most preferred patio cover to friends and family. Call us today, the expert contractor, and let our staff start designing your homeís stucco trim patio today!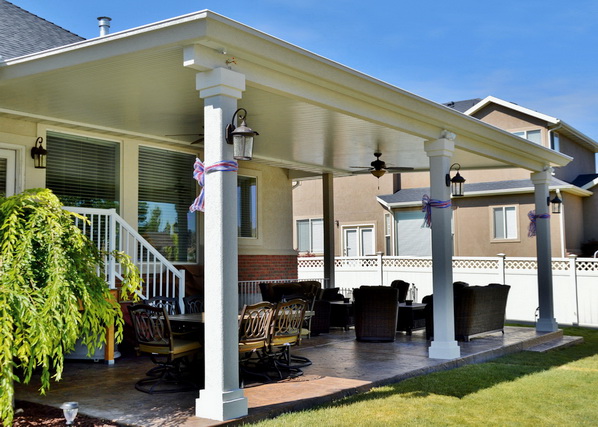 Options
StuccoTrim for Post, Beam and Fascia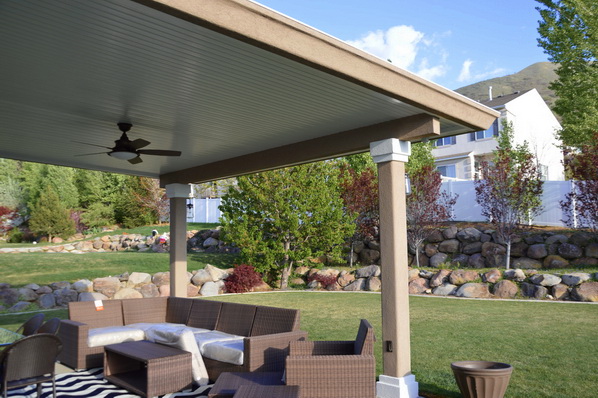 L.E.D. Lighting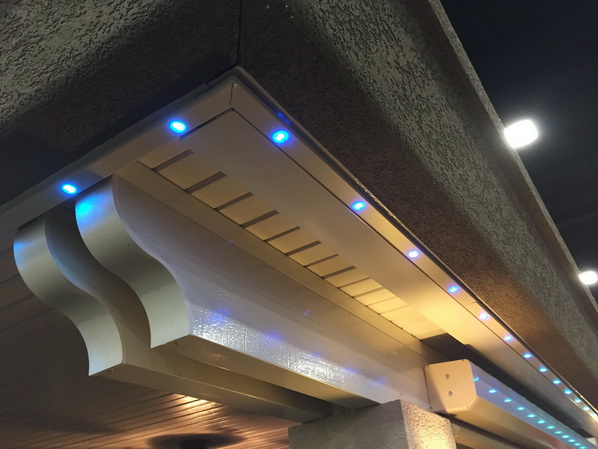 "It was good working with the folks at Boyd s custom patio very knowledgeable and professional. My patio is amazing! I want to live outside in my backyard on the patio 24/7. I have no regrets about this project and now I love the time spent with friends and family in our new outdoor room!"
― David Bretey
"DIY can be a gratifying endeavor, but coming home to a well crafted feature, built by Boyd's is a wonderful thing. We are extremely pleased with the Pergola they built for our family. We started down this path, knowing we needed a shade structure to complete an outdoor kitchen area we recently completed. Getting protection from the west facing sun was a must. In researching the options, I considered DIY and also met with 6 separate companies. Boyd's Custom Patios handily ticked all the boxes for us and rose to the top pick. Experience…"
― michael lott
"Smooth process to get a great patio cover. We are very happy with the quality. Having the new patio cover transformed the outside and inside of our house!"
― Jamin Cannon
"Absolutely fabulous company. Randy Boyd and his sons were amazing to work with. Randy kept in contact with us constantly to let us know the work schedule. We also were thrilled with the cement guy and the electrician. They were all very nice and incredibly professional. We are very pleased with the quality of the patio. They built us a covered patio that was 18' x 32', complete with lights, stamped concrete, pillars, and fans. They worked with us to customize our dream patio. They finished everything on time and even came back to make sure…"
― Kristen Colton
"I thought about leaving 4 stars simply because the project did drag out a little bit, there were some issues communicating towards the end and getting it wrapped up. At the end of the day, this awning is so awesome the other things don't matter. And being in construction myself I understand how weather and other factors can delay a project. This awning is beautiful and has completely changed the dynamic of our yard and home. And, the price was better than all the other quotes we were given, even though Boyd's were the only ones to price the…"
― Kevin Quayle
"Start to finish we were on fast track to success with our Custom patio Boyd's created with us for our home. On the road to a successful completed project we (of course) had speed bumps, a few break downs, needed to fine tune the engine and change oil a few times.. But during the entire race to beat the ever changing weather mother nature throws at us from time to time Boyd's stepped up to the challenge ready to get project completed. We never felt short changed or if there were questions, concerns, anything that was asked Boyd's made the lane…"
― Holli Harding
"We just had Boyd s Custom Patios build a 12x20 lattice cover with matching stucco columns off the back of our home. The crews that installed our project we re professional, organized, and very nice. We couldn t be happier with the way things turned out. We d be happy to recommend Boyd s Custom Patios to anyone looking for a custom patio cover and enjoyable experience."
― Phil Baker
Read more reviews on