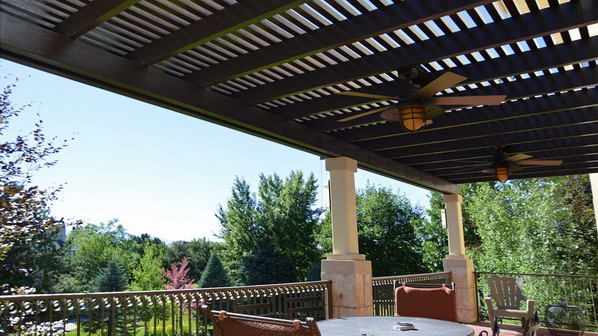 Open lattice style patio covers can add a beautiful enhancement to your home & create a wonderful shade and comfort area to any patio shape and size. Made of maintenance free aluminum they offer the perfect solution for people who don't want a solid roof but want shade. To find out more and discuss what options available for you and your home, give us a call for a fair, friendly and informative assessment of what it is you'd like to accomplish.
Options
StuccoTrim for Columns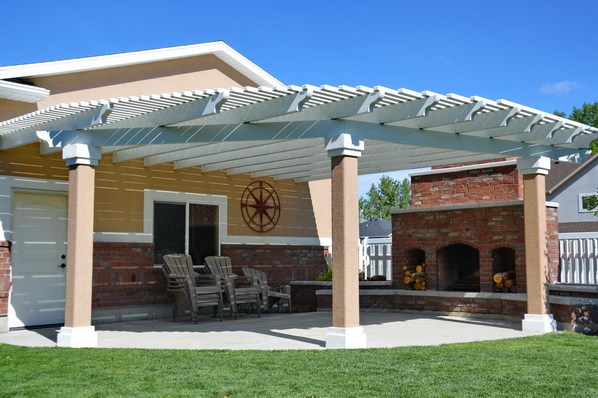 Pre Cast Tapered Columns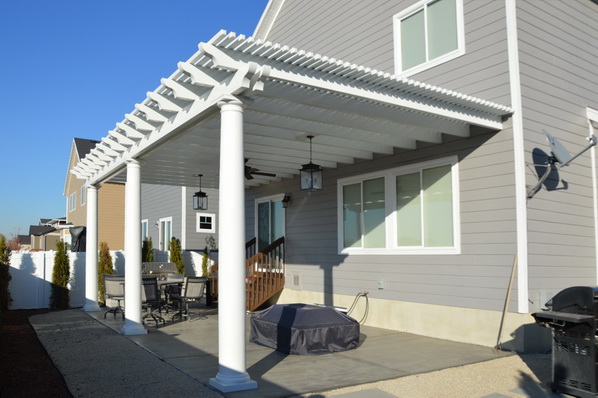 L.E.D. Lighting
"We just had Boyd s Custom Patios build a 12x20 lattice cover with matching stucco columns off the back of our home. The crews that installed our project we re professional, organized, and very nice. We couldn t be happier with the way things turned out. We d be happy to recommend Boyd s Custom Patios to anyone looking for a custom patio cover and enjoyable experience."
― Phil Baker
"Bret was fantastic to work with. Was on time for the estimate, sent it to me in a timely manner, and was even able to get my project started at an earlier date than expected. Beautiful, well done deck. Would highly recommend."
― Nanny McKenzie
"Boyd s Custom Patios was extremely easy to work with and very organized and timely. They gave me great ideas to make my patio look amazing. At first, I thought the material would look cheap (like white vinyl), but once I saw it in-person I was floored how good the product looked. It looked anything but cheap!!! I am completely in love with my patio and working with Boyd s."
― Ben Buck
"The estimate process was very quick. We had Boyds pour a slab of concrete which they did a good job on. Other estimates for the concrete were absurdly high in comparison. The cover itself looks great it really does look as though it was built with the house. It is pricey but compared to other estimates the price difference was minimal. At first they were difficult to get in contact with but other than that the process has been good overall."
― Mark Richardson
"3/7/2018 Love our new custom patio covering from Boyd's Custom Patios. They are great to work with, the customer service is great and their construction crews are hard workers and efficient. They were very attentive to any concerns that we had. The best part was that our patio covering looks like it was made with our house. Definitely recommended!"
― Jennifer M
"We love our Boyd's custom patio! It's extremely good looking, has lots of detail, zero maintenance, will last a lifetime, and was affordable vs. the competition especially when you add upgrades. Although schedule and timeline are not their primary strengths, end results matter and that's where it counts."
― Brandon R
"We couldn t be more happy! Our project turned out absolutely perfect! I can t say enough wonderful things about this company! Randy and his team were a pleasure to work with and it was done so quickly! Thank you so much for our new deck cover!!"
― Jackie Hooten
Read more reviews on